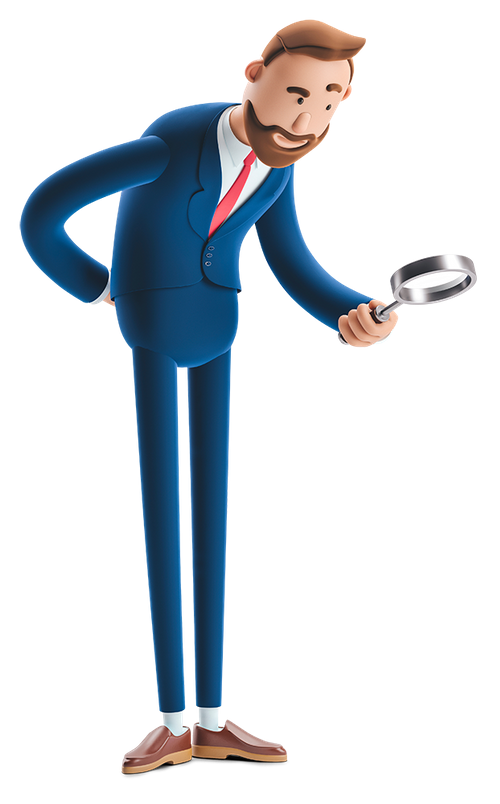 NexJob Privacy Policy
Genius Group Ltd or "NexJob" are committed to protecting your personal data and respecting your privacy.
Introduction:
This policy (together with our terms and conditions as set out at https://nexjob.com/terms (Terms) and any additional terms of use incorporated by reference into the Terms, together our Terms of Use) applies to your use of:
a) The 'NexJob' mobile application software (App) and NexJob.com (the App Sites), once you have downloaded or streamed a copy of the App onto your mobile telephone or handheld device (Device) or access the App Sites.
b) Any of the services accessible through the App, which are candidate and worker algorithmic matching services to match opportunities with potential parties looking for workers (Services) that may also be available on the App Sites or other sites of ours (Services Sites). This policy sets out the basis on which any personal data we collect from you, or that you provide to us, will be processed by us.
This App and our Services are not intended for children and we do not knowingly collect data relating to children. Please read the following carefully to understand our practices regarding your personal data and how we will treat it.
This policy is provided in a layered format so you can click through to the specific areas set out below.
Important information and who we are:
Genius Group Ltd is the controller and is responsible for your personal data (referred to as "NexJob", "we", "us" or "our" in this policy).
We have appointed a data privacy officer. If you have any questions about this privacy policy, please contact them using the details set out below.
Contact details:
Our full details are: Genius Group Ltd
Postal address: The Watermill, Broughton Hall, Skipton BD23 3AG
Name or title of DPO: Mark Bennett
Email address: DPO@genius.online
You have the right to make a complaint at any time to the Information Commissioner's Office (ICO), the UK supervisory authority for data protection issues or other competent supervisory authority of an EU member state if the App is downloaded outside the UK.
Changes to the privacy policy and your duty to inform us of changes:
We keep our privacy policy under regular review.
This version was last updated on 3/11/2021. It may change and if it does, these changes will be posted on this page and, where appropriate, notified to you when you next start the App or log onto one of the Services Sites. The new policy may be displayed on-screen and you may be required to read and accept the changes to continue your use of the App or the Services.
It is important that the personal data we hold about you is accurate and current. Please keep us informed if your personal data changes during our relationship with you.
Third party links:
Our App and Sites may, from time to time, contain links to and from the websites of our partner networks, advertisers and affiliates. Please note that these websites and any services that may be accessible through them have their own privacy policies and that we do not accept any responsibility or liability for these policies or for any personal data that may be collected through these websites or services, such as Contact and location Data. Please check these policies before you submit any personal data to these websites or use these services.
The data we collect about you:
We may collect, use, store and transfer different kinds of personal data about you as follows:
Identity Data
Contact Data
Work Skill Data
Work History Data
Education Data
Device Data
Content Data
Profile Data
Usage Data
Location Data
We explain these categories of data below and more specifically in the table describing our 'uses' and legal basis.
We also collect, use and share Aggregated Data such as statistical or demographic data for any purpose.
Aggregated Data could be derived from your personal data but is not considered personal data in law as this data will not directly or indirectly reveal your identity. For example, we may aggregate your Usage Data to calculate the percentage of users accessing a specific App feature. However, if we combine or connect Aggregated Data with your personal data so that it can directly or indirectly identify you, we treat the combined data as personal data which will be used in accordance with this privacy policy.
We do not collect any Special Categories of Personal Data about you unless local law dictates (this includes details about your race or ethnicity, religious or philosophical beliefs, sex life, sexual orientation, political opinions, trade union membership, information about your health, and genetic and biometric data). Please do not upload any such data or data that could be used to construe this information, using the App or Services.
How is your personal data collected?
We will collect and process the following data about you:
Information you give us. This is information (including and not limited to: Profile, Identity, Contact, Work History, Education, Content, Work Skill Data). You may also provide Location Data, which will be as notified by yourself, rather than using any function of your Device – see below) you consent to giving us about you by filling in forms on the App and/or the Services Sites, or by corresponding with us (for example, by email). It includes information you provide when you register to use the App and or Service Site, download or register an App, subscribe to any of our Services, search for an App or Service, make an in-App enquiry relating to a job or position, share data via an App's social functions or with a potential employer or brand, and when you report a problem with an App, our Services, or any of Our Sites. If you contact us, we will keep a record of that correspondence.
Information we collect about you. Each time you use our App we will automatically collect personal data including Content, Device and Usage Data. We collect this data using a variety of third party tracking solutions.
Location Data. We also use GPS technology to determine your current location. Some of our location-enabled Services require your personal data for the feature to work. If you wish to use the particular feature, you will be asked to consent to your data being used for this purpose. You can withdraw your consent at any time by disabling Location Data in your setting.
Information we receive from other sources including third parties and publicly available sources. We will receive personal data about you from various third parties and public sources as set out below:
Device Data from the following parties:
Analytics providers such as Google based outside the EU;
Identity Data:
When you agree to integrate/combine a social media site (such as Facebook) with your account with us.
Cookies:
For more information about how we use Cookies, and your ability to either accept or decline Cookies, please see our Cookie Policy.
How we use your personal data:
We will only use your personal data when the law allows us to do so. Most commonly we will use your personal data in the following circumstances:
Where you have consented before the processing.
Where we need to perform a contract we are about to enter or have entered with you.
Where it is necessary for our legitimate interests (or those of a third party) and your interests and fundamental rights do not override those interests.
Where we need to comply with a legal or regulatory obligation.
We will not send you direct marketing communications by email or text, nor will we share your personal data with any third party for marketing purposes. Should this change, we will obtain your consent first and, even if you give consent at that time, you have the right to withdraw that consent at any time by contacting us.
Disclosures of your personal data:
When you consent to providing us with your personal data, we will also ask you for your consent to share your personal data with the third parties set out below for the purposes set out in the table [Purposes for which we will use your personal data]:
Third Parties as set out in the Glossary.
Please note that any information or data you chose to disclose to a third party via the App will be accessed, used and stored by that third party under their own privacy policies and notices. Always carefully consider what you disclose, and the terms of any third party privacy notice.
Third parties to whom we may choose to sell, transfer or merge parts of our business or our assets. Alternatively, we may seek to acquire other businesses or merge with them. If a change happens to our business, then the new owners may use your personal data in the same way as set out in this privacy policy.
Data security:
All information you provide to us is stored on our secure servers or those of our third party suppliers. Where we have given you (or where you have chosen) a password that enables you to access certain parts of the App, the Services or the Service Site, you are responsible for keeping this password confidential. We ask you not to share a password with anyone.
Once we have received your information, we will use strict procedures and security features to try to prevent your personal data from being accidentally lost, used or accessed in an unauthorised way.
We will collect and store personal data on your Device using application data caches. The temporary file created on your device is then deleted; depending on what operating system your Device uses, this may be immediately (or very soon) after the file is uploaded to our servers (Android) or at some other indeterminate point in the future (iOS).
On iOS devices you may also use the Device's key chain function to store your Profile Data, being passwords and usernames (where it is encrypted in accordance with your Device's standards and policies) and where the App can access them.
Certain Services include social networking, chat room or forum features. Ensure when using these features that you do not submit any personal data that you do not want to be seen, collected or used by other users.
We have put in place procedures to deal with any suspected personal data breach and will notify you and any applicable regulator when we are legally required to do so.
Data retention:
Details of retention periods for different aspects of your personal data are available in our retention policy which you can request by contacting us.
In some circumstances you can ask us to delete your data. When you delete your account from the App and or Service, we will delete all of your data within our databases and control: see [Your legal rights] below for further information.
In some circumstances we will anonymise your personal data (so that it can no longer be associated with you) for research or statistical purposes, in which case we may use this information indefinitely without further notice to you.
Your legal rights:
Under certain circumstances you have the following rights under data protection laws in relation to your personal data.
You have the right to:
Request access to your personal data (commonly known as a "data subject access request"). This enables you to receive a copy of the personal data we hold about you and to check that we are lawfully processing it.
Request correction of the personal data that we hold about you. This enables you to have any incomplete or inaccurate data we hold about you corrected, though we may need to verify the accuracy of the new data you provide to us.
Request erasure of your personal data. This enables you to ask us to delete or remove personal data where there is no good reason for us continuing to process it. You also have the right to ask us to delete or remove your personal data where you have successfully exercised your right to object to processing (see below), where we may have processed your information unlawfully or where we are required to erase your personal data to comply with local law. Note, however, that we may not always be able to comply with your request of erasure for specific legal reasons which will be notified to you, if applicable, at the time of your request.
Object to processing of your personal data where we are relying on a legitimate interest (or those of a third party) and there is something about your particular situation which makes you want to object to processing on this ground as you feel it impacts on your fundamental rights and freedoms. You also have the right to object where we are processing your personal data for direct marketing purposes. In some cases, we may demonstrate that we have compelling legitimate grounds to process your information which override your rights and freedoms.
Request restriction of processing of your personal data. This enables you to ask us to suspend the processing of your personal data in the following scenarios:
if you want us to establish the data's accuracy;
where our use of the data is unlawful but you do not want us to erase it; where you need us to hold the data even if we no longer require it as you need it to establish, exercise or defend legal claims; or
you have objected to our use of your data but we need to verify whether we have overriding legitimate grounds to use it.
Request the transfer of your personal data to you or to a third party. We will provide to you, or a third party you have chosen, your personal data in a structured, commonly used, machine-readable format. Note that this right only applies to automated information which you initially provided consent for us to use or where we used the information to perform a contract with you.
Withdraw consent at any time where we are relying on consent to process your personal data. However, this will not affect the lawfulness of any processing carried out before you withdraw your consent. If you withdraw your consent, we may not be able to provide certain products or services to you. We will advise you if this is the case at the time you withdraw your consent.
You can exercise any of these rights at any time by contacting us at clientsupport@genius.online
Glossary:
Lawful basis:
Consent means processing your personal data where you have signified your agreement by a statement or clear opt-in to processing for a specific purpose. Consent will only be valid if it is a freely given, specific, informed and unambiguous indication of what you want. You can withdraw your consent at any time by contacting us.
Legitimate Interest:
means the interest of our business in conducting and managing our business to enable us to give you the best service/product and the best and most secure experience. We make sure we consider and balance any potential impact on you (both positive and negative) and your rights before we process your personal data for our legitimate interests. We do not use your personal data for activities where our interests are overridden by the impact on you (unless we have your consent or are otherwise required or permitted to by law). You can obtain further information about how we assess our legitimate interests against any potential impact on you in respect of specific activities by contacting us.
Performance of Contract:
means processing your data where it is necessary for the performance of a contract to which you are a party or to take steps at your request before entering into such a contract.
Comply with a legal obligation:
means processing your personal data where it is necessary for compliance with a legal obligation that we are subject to.
Third parties:
Service providers acting as processors based in the USA and UK who provide IT and system administration services. Professional advisers acting as processors or joint controllers including lawyers, bankers, auditors and insurers based in the UK who provide consultancy, legal, insurance and accounting services.
Description of categories of personal data:
Identity Data:
first name, last name, maiden name, username or similar identifier, marital status, title, date of birth, gender.
Contact Data:
address, email address and telephone numbers.
Work Skill Data:
details regarding your experience and skills and tools.
Work History Data:
details of previous and past employers, years' experience, contracting parties or placements.
Education Data:
qualifications, schools, universities, certifications, diplomas and other information relating to, and support, your education and skillset.
Content Data:
includes information that you upload via the App or Our Sites including photos, videos, url links, details of target salary, your interests, preferences, hobbies, professional status, or other digital content that you decide to share.
Profile Data:
includes your username and password, App usage history, feedback and survey responses.
Usage Data:
includes details of your use of our App (such as last use) or your visits to any of Our Sites including, but not limited to, traffic data and other communication data.
Location Data:
includes your current location disclosed by GPS technology.
Device Data:
includes details of the device, operating system and other technical information regarding the mobile or other computer device used to access the App or Services.
Terms & Conditions
These terms and conditions apply to any user of our website, app and services
By registering to use this App or our Website and any of our Services and the Content available on it, Users are treated as automatically accepting these terms and conditions.
Terminology
In these terms and conditions, the following words shall have the meaning set out as follows:
"NexJob"; 'we'; 'us'; and 'our'; means Genius Group Ltd, company number 6975000
;"NexJob App" or "App" means the application, available from certain third party platforms, used by Candidates to access the Website and Services, and subject to the end user licence terms of the relevant platform provider;
"Candidate"; means any person registering with NexJob or using any of our services to assist with a job search or career progression;
"Candidate Agreement" as defined in paragraph 1 of Section 2;
"Content" means the information, guides, data and other material or content appearing on the Website or in the NexJob App;
"Employer"; means any company, firm, person or organisation who uses the Services in connection with the recruitment of staff or personnel to its own organisation or group companies;
"Employer Agreement" as defined in paragraph 1 of Section 3;
"Output" means any output generated by the NexJob App, Website or the Services as a result of input or instruction from a User;
"GeniusATS" means the cloud-based Candidate management solution that enables certain Employers to manage candidate applications in conjunction with the NexJob App;
"Recruiter" shall have the meaning set out in paragraph 4 of Section 1;
"Website" means our website at www.nexjob.com;
"Service(s)" means the service or services provided by NexJob to Candidates (via the NexJob App and the Website) and to Employers (via GeniusATS and its Website);
"Users" means any company, firm, person or organisation who accesses or uses the Website and/or Services (and shall include Candidates and Employers);
"User Content" means any information, materials or content uploaded by Users to the NexJob App or Website using our online tools;
"Terms" means these terms and conditions and all applicable additional terms.
Section 1 - General Terms
The App/Website and Services available on the GeniusATS Platform are provided to enable (i) individuals who are Candidates to create (and at the Candidates option, make publicly available to potential Employers) a business or employment profile using our tools and to search for job opportunities with potential Employers and general career information and (ii) Employers to assist in selection and recruitment of staff. Users shall use the Services and Website for these purposes only and for no other personal or commercial purpose. Users shall not use, copy, display, transmit or distribute any Content works or material from the Website save to the extent necessary for the above purposes.
All intellectual property rights in the App, Website and the Content and any tools available as part of the Services belong to NexJob or its third-party suppliers. We may change or update the Content or the design and specification of the App and Website at any time and may remove User Content at our discretion. Users of the App agree to comply with terms of the end user licence terms provided by the relevant third party platform provider prior to or at the point of download from the thirdparty platform.
In the event that any User uses the Website, Content or Services in breach of these Terms and/or for any purpose other than those stated in these Terms, NexJob may terminate that User's right to use this Website and the Service.
A person who registers as a Candidate shall not use the Service as an Employer or Recruiter or in connection with the recruitment of any person other than themselves or to contact any Employers regarding the services of any Recruiter or any other person. In the event of a breach of this paragraph by a Candidate, NexJob may: (i) terminate the Candidates's right to use this Website and the Service; (ii) terminate any relevant Candidate Agreement; (iii) delete the Candidate's profile from the Website and its systems. In the event of a breach of this paragraph or any other provision of these Terms by a Recruiter purporting to be an Employer or Candidate, NexJob may terminate such Recruiter's use of the Services and Website.
We will endeavour to make the App, Website and Services available at all times and to keep downtime to a minimum but do not guarantee that the Website, App and Services will be uninterrupted or continuously available. We do not accept any liability or responsibility to Users or any other person for the consequences of interruptions or delays, howsoever caused.
NexJob makes no representations, guarantees or warranties about the accuracy, completeness, or suitability for any purpose of the Content or Output. The Content and Output may contain technical inaccuracies or typographical errors. The use of Content and Output is therefore entirely at the User's own risk.
Save to the extent permitted by law, NexJob does not warrant that the Website, App or Services will operate without error or that the Website, App or Services are free from infection by viruses and NexJob shall have no liablity in respect thereof.
Nothing in these Terms shall exclude any person's liability for fraud or liability for death or personal injury arising from its negligence (or the negligence of its agents) or any liability that is not permitted by law to be excluded. None of the exclusions and limitations in these Terms are intended or shall have effect to limit any rights any User may have as a consumer under local law or other statutory rights which may not be excluded. Subject to the foregoing:
All liability of NexJob, it's Directors or Employees howsoever arising for any loss whatsoever arising from Users' use of or inability to use the Website and/or the Services is excluded to the maximum extent permitted by law.
NexJob's maximum liability to an Employer is set out in Section 3.
NexJob's maximum liability to a Candidate in contract, tort (including negligence), breach of statute or howsoever arising in connection with the Website or the Services shall not in any event exceed £1,000.
It is acknowledged by Candidates and Employers that NexJob does not introduce or supply Candidates to Employers (or vice versa) and makes no representations or recommendations in respect of any Candidate or Employer. It is the responsibility of Employers to ensure that a Candidate is suitable for a role. It is the responsibility of the Candidate to ensure the suitability of any role at an Employer.
Users shall not do anything that may harm the Website, App or NexJob's IT systems or any third-party IT system including without limitation the introduction or transmission of any virus, malware or other harmful code, content or material.Users shall not use the Website, App or the Services to transmit or receive (or authorise or permit any other person to receive or transmit) material which is offensive, abusive, defamatory, indecent or obscene or infringement of any intellectual property, privacy or any other rights or which may cause offence to others including racist or sexist content or material which otherwise violates any applicable law or regulation or code.
Save to the extent required by law, no warranties, representations, guarantees or terms are made in respect of the Website, App, Services, Content or the Output (including, without limitation, any career information, articles, advice, listings, or editorial or third party comment contained in the Website or Services). All representations, warranties, conditions or other terms (whether written or oral, express or implied by statute, common law or otherwise) are excluded to the extent permitted by law.
NexJob is not responsible for third party content on the App or Website (including content generated by Employers and/or Candidates). In particular, Users acknowledge that NexJob is not responsible for and does not monitor the content of job postings provided by Employers and third parties on the Website. NexJob shall have the discretion to remove any listings, postings, materials or other items on the Website which it believes are inappropriate, illegal or potentially damaging to its business.
The App contains links to other third-party career websites. These links are included to try and improve the experience of Users and not as an endorsement by NexJob of the contents of such third-party websites. NexJob has not verified their accuracy or suitability and is not responsible for the content of linked third-party websites and does not make any representations relating to the content or accuracy of materials on such third-party websites and Users who access linked third-party websites do so at their own risk.
Each User agrees to defend, indemnify, and hold harmless NexJob, its officers, directors, employees and agents, from and against any claims, actions or demands resulting from (i) any User Content or other content or material provided to NexJob by or on behalf of that User or (ii) the User's breach of these Terms.
NexJob reserves the right to terminate a User's registration with, or ability to access, the App, Website and/or any Services, upon any breach by that User of these Terms. NexJob may terminate, suspend or deny a User access to the Website and/or Services immediately if it suspects that a breach of these Terms has been committed.
Each User agrees and warrants that it has the right and capacity to use the Services and that all and any personal details provided when registering for the App, Website and/or Services are true, accurate and complete and agrees to notify us of any changes which are relevant to the User's registration.
Any personal data will be collected and processed by NexJob in accordance with its Privacy Policy.
Failure or delay by NexJob to exercise or enforce any right given by these Terms shall not be deemed to be a waiver of any such right nor operate so as to prevent the exercise or enforcement of these Terms.
If any provision of these Terms is found by any court or competent authority to be invalid, unlawful or unenforceable, such provision, or part thereof, shall be severed from the remaining terms which shall continue to be valid and enforceable to the fullest extent permitted by law.
The User may not assign, transfer, sublet, lease or delegate all or any of its rights and obligations, without NexJob's prior written consent. NexJob may assign or transfer all or any of its rights and obligations under these Terms to any companies in the same group as NexJob or any other third party. In the event of assignment or transfer, affected Users will be notified by e-mail, a post on the Website or the App FAQ's.
These Terms constitute the entire agreement between NexJob and Users in respect of the subject matter and supersedes and replaces any prior written or oral agreements, representations or understandings.
NexJob may vary these Terms and/or the Services from time to time. Such changes shall either be notified to Users by e-mail, posted on the home page of the Website or within the App FAQ's. Changes shall be treated as accepted if by a User who continue to use the App, Website and/or the Services after the date of transmission of the e-mail, or of posting on the home pages of the App or Website, whichever occurs later.
We shall not be liable to any User for (i) any economic loss, loss of earnings, profit or contracts, loss of data (whether direct or indirect) or (ii) any consequential, indirect or special losses incurred as a result of the User's use of the Services or App or Website.
We shall not be liable to any User for any failure, delay, loss or damage that results or arises from any event that is beyond our reasonable control.
Any notices from us to a User, or a User to us, shall be sent by email (to the email registered by the User with us) or first class post to, for Users, the last address provided by a User to us. Notices to NexJob shall be sent in the manner prescribed on the Website or App (or if not prescribed) to support@nexjob.com or if by post, to our registered office stated on the home page of our Website www.geniusats.com.
These Terms shall be governed by the laws of England and Wales and Users hereby submit to the exclusive jurisdiction of the English courts.
Section 2 - Additional Terms for Candidates (also referred to as "You" in this Section 2)
These additional terms together with the above general terms (in Section 1) will form a contract between the Candidate and us referred to in these Terms as a "Candidate Agreement". You agree to abide by the Terms.
The Candidate acknowledges and agrees that the Candidate is solely responsible for the presentation, accuracy and completeness of any information, data, CV and other User Content placed by the Candidate or on his or her behalf on the Website, and for keeping such information up to date at all times. The Candidate acknowledges that he or she may be contacted directly by Employers via the App, SMS, email, post or telephone, subject to the choices and selections made in the Candidate profile. Candidates should note that they can remain hidden from employers within the preferences section of the App. NexJob does not accept any liability for misuse or misunderstanding in conjunction with the use of the App.
The Candidate acknowledges that any Employer who registers with NexJob may contact the Candidate through the App and in any other manner agreed between the Candidate and the Employer. The Candidate has sole responsibility for any arrangement, dealings or negotiations with Employers who contact the Candidate and NexJob shall have no involvement with such matters or responsibility or liability to Candidate in respect of the method or manner of such approach or any dealings following first contact.
We make no warranty that by subscribing to the Website or the Service that you will be contacted by Employers or that you will secure a job.
We try to ensure that measures are taken to prevent any searches made using the Services and/or Website do not discriminate against age, disabilities, gender or race. It is the responsibility of Users to ensure that they comply at all times with anti-discrimination laws when using the Services and Website. NexJob does not discriminate against anyone registered to or using the Website or Services. Candidates should be aware that the search tools on the Website do not have the functionality to exclude any Candidates with disabilities.
NexJob may offer third party services and products to You in accordance with and subject to the preferences and consents that You elect or specify in Your registration and subject to our Privacy Policy. Further details are set out in our Privacy Policy.
The Services and information provided via the App and Website by us and our third-party suppliers are intended to help Users in the job seeking or recruitment process. Whilst we endeavour to make these helpful and relevant, neither we nor our third-party suppliers make any warranties or representations as to their suitability or prospects of success in any specific case. Candidates should obtain independent verification before relying on information provided on the App or Website in circumstances which may result in loss or damage.
You agree and acknowledge that if you cancel your account or your account is terminated or you, all your account information, including Profiles, saved jobs, onboarding and interview materials may be marked as anonymised and removed from NexJob's databases within a reasonable time period, subject to the terms of the Privacy Policy. You acknowledge and agree that, whilst Employers are contractually bound to comply with relevant data protection laws, we ultimately have no control over, and cannot be held responsible for, the use of your data (independently and following use of the Services or Website) by Employers who have accessed your profile and data via our Website or who you have agreed to share your personal data with.
NexJob may terminate the Candidate Agreement and delete your account on the Website and all of your Information in the following events: (i) You breach any provision of the Terms or Candidate Agreement, (ii) We have reason to believe that your account contains inaccurate information or your continued use of the Services may in our opinion be detrimental to our business (iii) your account has been inactive for a period of 12 months.
By registering your profile on NexJob you agree that we may also store and show and make available (using our online tools where appropriate) your profile details and information on the Website, where they will be accessible and visible to Employers [and other Users].
Section 3 - Additional Terms for Employers (also referred to as "You" and "your" in this Section 3)
These additional terms together with the above general terms (in Section 1) will form a contract between the Employer and us, referred to in these Terms as an "Employer Agreement".
You agree to abide by the Terms.
GeniusATS: NexJob is at present and until further notice completely free of charge to post jobs. All users of GeniusATS can benefit from 'One Click' apply from Candidate profile data and can manage Candidate applications with push notifications, through to onboarding by using GeniusATS: www.geniusats.com Employers not using the GeniusATS platform are re-directed back to your career website.
If you would like to remove your job listing please contact support@nexjob.co.uk and NexJob will remove your brand and all information. There is no charge to promoting your Jobs on NexJob.
You warrant and represent that all of the information you supply to us in connection with the Website and Services is accurate, correct, truthful and complete. You agree to inform us promptly in writing of any changes to any of the information supplied by you to us. We reserve the right to terminate your account and the Employer Agreement in the event that any of the information provided by you to us is no longer current or accurate or in the event that you are in breach of these Terms.
We will provide the Services with reasonable skill and care. However, we do not verify information provided by Candidates and cannot verify or guarantee the accuracy, completeness or authenticity of any of the Candidate profiles, CVs or other information on the App or Website. You acknowledge and agree that such information is beyond our control, and that we do not accept liability (including without limitation to pay refunds) in the event of inaccurate, untruthful or incomplete information being submitted by Candidates.
You agree that you will only use information relating to Candidates for the purposes of prospective recruitment by you of such Candidates and will not use such information in any way that infringes any proprietary interests of the Candidate or any third party. You agree not to disclose any information provided by the Candidates to any third parties, or those not directly related to the recruitment process of the individual(s) in question. In the event that you do not recruit such Candidates, you agree to delete such information from your possession after a reasonable period and in compliance with applicable data protection legislation. You warrant, in respect of personal data of Candidates used or otherwise processed by you, that you will at all times comply with data protection and privacy legislation applicable from time to time.
You are not permitted to: ‍ Use the App or Website for the purposes of reselling to recruitment agencies or other companies or agencies for the purpose of recruitment.
Download information from the App or Website for any reason other than recruiting for a current vacancy at your company or within your group.
Use software other than a browser to download information from the Website.Contact Candidates for any reason other than recruitment by you, the Employer, of those Candidates.
You agree not to do anything that would bring the Website into disrepute or otherwise damage the goodwill or reputation of the App, Website or NexJob.
You shall comply with all applicable privacy and data protection laws, including without limitation the Data Protection Act 1988 (and all subsequent and succeeding privacy and data protection legislation) in particular (but without prejudice to the foregoing) when processing personal data of Candidates.
You shall not disclose any data or information obtained from the App or Website to any third party.
You agree to deal professionally with Candidates and not to do anything which may bring NexJob into disrepute or otherwise harm its reputation.
It is your responsibility to carry out such checks and procedures as are necessary to ensure that Candidates are suitable for your needs and the job advertised and have the required qualifications and personal characteristics. We accept no responsibility for such matters.
You shall comply with our rules regarding the content and format of jobs posted on NexJob. You are solely responsible for the content of job listings and adverts. NexJob shall have no responsibility for the content of job adverts.
All information provided to you by us should be treated as confidential and you agree not disclose such information including your username and/or password to any third parties and only to those within your organisation who need to know the same for the purposes of using our Services in accordance with these Terms. Passwords are for the sole use of the person to whom they are issued and must be kept confidential and secure. We may deny access to a password if we reasonably believe that it is being used by an unauthorised person or that the User is breaching these Terms. You agree to notify us promptly in the event that your password is, or may be, known to any person(s) other than those to whom it was issued. Upon notification of such an event, we will invalidate such password, and will issue a new password.
We shall not be liable for any losses, damages or claims which result directly or indirectly from any person obtaining any passwords that we have issued to you, other than through our gross negligence or wilful default.
Our total liability to the Employer in respect of any Services (in contract, tort (including negligence), breach of statute or howsoever arising) except for death or personal injury caused by our negligence or for our fraud, is limited to the total amount paid to us for such Services or £2,000 (two thousand pounds) whichever is the greater.
Non-GeniusATS Employers:
You agree that NexJob may use you use your company name, logo, graphics and other corporate identity and digital assets for the purposes of promoting and marketing the Website and Services and the App. We agree that we will use only publicly available information and materials for this purpose. ‍ GeniusATS Employers:
The Employer Agreement will continue unless terminated under paragraph 2, or in accordance with this paragraph 19. We may terminate the Employer Agreement at any time by 30 days' notice. We reserve the right to terminate the Employer Agreement immediately and payment will become due immediately of all outstanding amounts upon the occurrence of any of the following events:
If you fail to pay any amount due to us on the due date;You are a limited company and call a meeting of creditors or are otherwise the subject of proceedings under the Insolvency Act of 1986, or are unable to pay your debts as they fall due within the meaning of section 123 of the Insolvency Act of 1986,
You cease to trade or go into liquidation;
You are an individual and are declared bankrupt or enter into any arrangement or compromise with your creditors;You are in breach of the Employer Agreement and, where the breach is remediable, have not remedied this breach within seven (7) days of notice specifying the breach and requiring it to be remedied.
Genius Group Ltd
The Watermill
Broughton Hall
Skipton
BD23 3AG
01756 701222